Insight
Neutropenia is a common complication of some chemotherapy drugs used when treating cancer. We all need a certain minimum level of white blood cells, known as neutrophils, in our circulation to help us fight infection. When the numbers of neutrophils fall too low neutropenia arises and can increase the risk of infection.
Patients with neutropenia can be at risk of neutropenic sepsis, a whole-body reaction to an infection that kills two people across England and Wales each day (1).
The signs and symptoms of neutropenic sepsis can be unclear and the treatment pathway is stressful and costly. All patients undergoing chemotherapy who feel unwell are advised to go to their nearest A&E in case they have neutropenic sepsis. Currently, 1 in 2 patients do not receive antibiotics within the recommended timeline risking their lives and 1 in 2 were never at risk of neutropenia sepsis so did not need to go to A&E (2).
Intervention
Neutrocheck® is being developed by Cambridge MedTech start-up 52 North Health to enable people with symptoms to test for neutropenic sepsis at home.
As a low-cost finger-prick blood test and digital platform, Neutrocheck tests whether a cancer patient is neutropenic and therefore at increased risk of developing neutropenic sepsis, enabling at-risk patients to get to hospital as quickly as possible and get the treatment they need.
Eastern ASHN worked with 52 North Health to design a bespoke business development workshop with key NHS stakeholders to support the development of a business case and to better understand how to navigate procurement and commissioning frameworks.
To accelerate the development of Neutrocheck, Health Innovation East also supported 52 North Health in its successful application for £1.2million in funding from SBRI Healthcare, which is an NHS England and Improvement programme supported by the the Health Innovation Network.
Following an introduction at an innovation exchange event, Health Innovation East have been involved in the collaboration between 52 North Health and Macmillan Cancer Support, which eventually led to Macmillan investing £100k – Macmillan's first investment-venture as part of their new Innovation Impact Investment Portfolio.
Impact
The device is currently undergoing rigorous clinical testing as well as being shaped with insight from Macmillan's Innovation Community. The funding from Macmillan will support a clinical validation study to be conducted in NHS hospitals and the device is expected to be available in 2024 to people with cancer through their healthcare providers.
While Neutrocheck will help identify patients at risk of neutropenic sepsis, the technology also has the potential to be used in other disease areas. Health Innovation East is working with 52 North Health and brokering partnerships with industry partners to see how the device could be adapted to identify other illnesses.
Dr Saif Ahmad, chief scientific and medial officer, 52 North Health, said:

"Neutrocheck has the potential to improve both safety and quality of life for people living with cancer. The support from Health Innovation East has fostered crucial connections and allowed us to navigate the UK healthcare system.  I look forward to seeing the impact of Neutrocheck when the device is available to patients as well as discovering the device's future potential in other disease areas."
Who was involved?
52 North Health is a MedTech company based in Cambridge with a mission to help people's lives get better by creating affordable, cutting-edge technology to bring healthcare closer to patients.
You may also be interested in…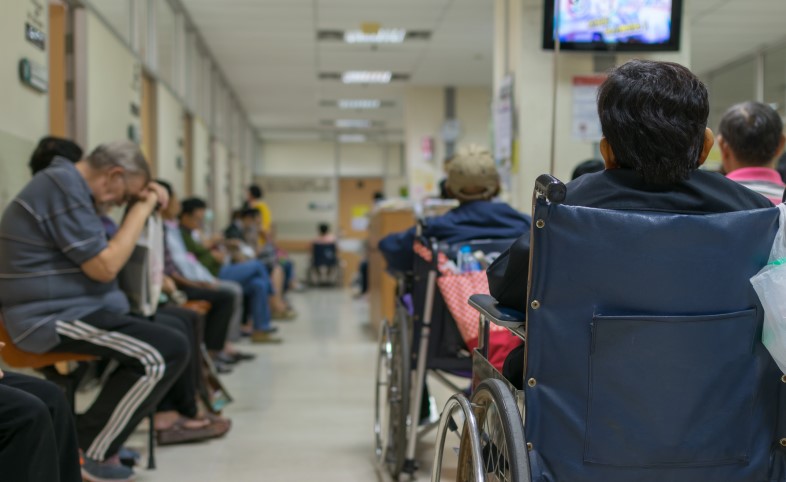 Managing clinics more efficiently with DASHclinic
Using a digital tool to manage queues and patient flows in a hospital setting.