Turning great ideas into positive health impact
We know that health is improved by great ideas, but great ideas only make an impact when they are put into practice and whether a start-up or a blue chip organisation, innovators come to us to help turn their ideas into positive health impact.
Our team of experts with in-depth understanding of both the NHS, commerce and marketing allow us to identify opportunities and remove barriers and our public funding enables us to provide some free of charge support to help you get started.
How does Health Innovation East do it?
We can help support you at any stage of your product development, to simplify every step in the process – whether you have an insight for an idea, a prototype or a product.
Insight
We convene the right people to characterise healthcare challenges and gain deep understanding of the opportunities and barriers that may stand in the way of change.
We have a wealth of expertise in helping innovators understand how to position your product by helping you understand customers' needs and identifying both clinical and patient insights to base your strategy on.
Exploring digital solutions to modernise outpatient services
Our innovation exchange events are designed to match innovators with local healthcare providers focussing on specific challenges identified in partnership with patients, clinicians and the local NHS.
Read how Health Innovation East appealed to healthcare innovators across the world to share their solutions as part of our innovation exchange programme.
Idea
We help anyone with a great idea to develop it into a workable, evidence-based solution that will deliver outcomes in real-world practice.
Come along to one of our insight to impact workshops, clinical entrepreneur scale-up academy events to meet peers, hear from experts, debate key topics and access 1:1 support to help you commercialise your idea.
Impact story: Washseat
An innovator came to an Health Innovation East innovator support event and during his 1:1 surgery session shared his idea to develop a portable specialised toilet seat, designed with the elderly in mind. What he needed was support from Health Innovation East in how to develop a prototype, access funding and set up a pilot to test out his product in a care setting. Read his impact story.
Implementation
We help innovators navigate complex systems and generate value propositions, support healthcare providers to adopt innovations into practice and provide a framework to adopt and scale projects at a national level.
We help you protect your intellectual property and gather the evidence you will need for regulatory and procurement submissions and support you in conducting large scale clinical trials and smaller scale real world pilots. Our procurement toolkit also outlines how you can give yourself the best chance of adoption into the NHS, with the help of our team to navigate you through the complex regulatory landscape.
Impact story: Little Journey
Read how we are supporting Little Journey to roll out a virtual reality app revolutionising the way that children are prepared for hospital medical procedures. Read our impact story.
Impact
Our programmes deliver measurable positive health impact, creating better health outcomes and greater prosperity for everyone.
When a programme or product is ready to be delivered, has a clear value proposition, a viable business model and a marketing and communications strategy, we can help you implement the strategy and communicate your idea to healthcare providers and decision makers, to turn your ideas into clinical practice.
Once we have evidence for a products' effectiveness, we can also support its wider national and international roll out with the support of both the the Health Innovation Network and our partner organisations including the Department for International Trade.
Impact story: Medishout
Read how we supported Medishout to evidence the value of their innovation to flag logistical issues in hospital settings. Read our impact story.
Unlocking funding
We know how important it is for innovators to access capital to develop your ideas and scale your business, but with so any options out there, where do you start and who should you trust?
We can help you unlock funding to make change happen, steering you to focus your efforts on those sources which are right for you and help you write winning applications. We can facilitate partnerships with commercial organisations or investors and link you with appropriate entrepreneurship schemes.
Most of our support is provided free of charge and we are also able to provide funding for select projects such as the instigation and evaluation of pilot studies. We will always be clear about any costs in an arrangement and income received will be invested back into supporting a greater number of innovators within our community.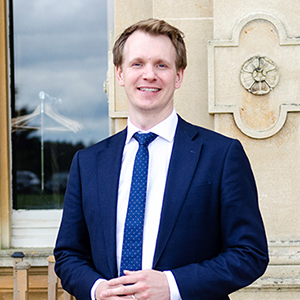 Great ideas that can transform patient experience often come from personal experience
Chris Evans, anaesthetist trainee and Founder, Little Journey
Supporting more sustainable NHS
In October 2020 the NHS became the first in the world to set the target of delivering a net zero national health system and we are committed to helping them in this goal. We are working to identify innovations which may help deliver more sustainable services. Find out more.