Whether you are a start-up or a big pharma company, we support anybody with a great idea with the potential to transform healthcare by making a positive health impact.
To do this, our people work at the intersection of academia, technology, engineering, business, the health system and citizen engagement. We convene people to develop and deliver breakthrough products, processes and technologies.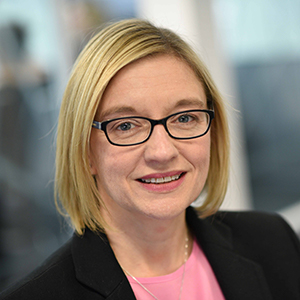 Mental health and healthy ageing are key issues for the NHS in the Eastern region. Many of the innovations to help solve these health challenges involve Artificial Intelligence (AI), but it takes real people to develop and integrate the machine learning behind this. This is where Health Innovation East can help…
Dr. Louise Jopling, Commercial Director, Health Innovation East
Impact story: MedTechBOOST
Alongside Cambridge Judge Business School, The Bradfield Centre and industry partners, our MedTechBOOST programme helped innovators develop ground-breaking AI solutions in mental health and healthy ageing.
The challenge statements for both healthcare themes were developed in partnership with clinical and patient groups to ensure that a true clinical need was identified to maximise the future potential for uptake within the NHS.
Over the five day event innovators benefited from both networking opportunities and intensive practical support to help turn their ideas into business propositions, prototypes and ensure that the requisite expertise exists within their team. We are excited that many of the teams that were part of our 2019 programme have remained working together and we continue to support them to help take their innovations forward.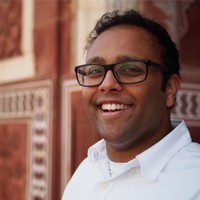 For many years now, hospital staff in the NHS have relied on pagers to let them know they were needed in a different part of the hospital. As a clinician, I knew there had to be a better digital alternative that could save time and bring this essential tool up-to-date…
Dr Sandeep Bansal, MBBS, PGDIP, Founder and CEO Medic Creations
Impact story: MedicBleep
MedicCreations and West Suffolk NHS Foundation Trust teamed up with Health Innovation East to pilot the MedicBleep app – a digital alternative to out-dated pager technology.
Medic Bleep was invented by a clinician who experienced the frustration of using pagers – a one-way communication method where the recipient is unaware who is bleeping, why, or the level of urgency. A two-way secure system that meets NHS information governance requirements was needed. MedicBleep now allows hospital and community staff to communicate in real-time, sharing vital information efficiently and securely.
Our latest evaluation of the app found that it can save junior doctors 48 minutes and nurses 21 minutes per day, freeing up time to care for patients. In West Suffolk this could equate to £4.5 million in potential savings through freeing up the equivalent of 18 full time nurses and 18 full time junior doctors per annum.
The need to replace pagers has been highlighted by Matt Hancock, Secretary of State for Health and Social Care and we are working with MedicBleep to support their scale-up.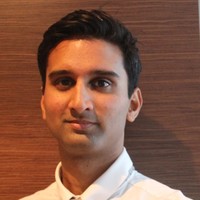 Atrial fibrillation is a heart condition that causes an irregular and often abnormally fast heart rate. It's a major risk factor for stroke, but around 400,000 people don't know they have it. The SOS-AF service has been working closely with Health Innovation East. In the first year, we screened around 15,000 inpatients, identified 400 people with AF and prevented around 16 strokes, saving the NHS £350,000.
Dr Isuru Induruwa, Stroke specialty Registrar, Cambridge University Hospitals, NHS Foundation Trust
Impact story:
Distributing around 600 mobile ECG devices to enable GP practices
Part of the regional roll out of a national stroke prevention programme, we've distributed around 600 mobile ECG devices to enable GP practices, hospitals, and community services to identify patients with suspected atrial fibrillation (AF).
As well as running training events for clinicians, we've also supported the Stroke Department at Cambridge University Hospitals to establish the Screening and Optimising Stroke Prevention in AF (SOS-AF) service to screen medical inpatients.
This initiative has successfully prevented a number of AF-related strokes and was shortlisted for the prestigious British Medical Journal Awards and recognised in the AF Association Healthcare Pioneers Report 2019.