Insight
There is a growing number of young people suffering from mental health problems. In 2022, 18% of children aged 7 to 16 years and 22% of young people aged 17 to 24 years in England had a probable mental disorder (1). However at present, the majority do not get access to treatment (2).
Children from the poorest 20% of the population are also disproportionately at risk of mental health problems and are four times more likely to have a serious mental health difficulty by the age of 11 (3).
With half of all mental health problems starting before the age of 14, early intervention is crucial in preventing problems from becoming chronic or lifelong (4).
We need to support and care for the mental health of the next generation to help them avoid lifelong consequences.
Intervention
Lumi Nova is a therapeutic digital intervention for childhood anxiety, developed by BfB Labs.
Created as an immersive mobile game, Lumi Nova uses two aspects of Cognitive Behavioural Therapy (CBT) – psychoeducation and exposure therapy – to help children aged seven-12 years old facing difficulties with anxiety.(5)
By setting some achievable goals, Lumi Nova is designed not only to to teach lifelong skills to help children to better understand, talk about and self-manage their worries, but also to increase their resilience and confidence.
To measure the potential impact of Lumi Nova, Health Innovation East were co-applicants with Norfolk and Suffolk NHS Foundation Trust (NSFT) and BfB Labs on a successful grant application for £150k from NIHR through their Invention for Innovation (i4i) programme. The funding supported a real-world evaluation of Lumi Nova, including analysing children's outcomes as well as the potential impact of Lumi Nova in addressing health inequalities. Health Innovation East worked with Norfolk and Suffolk NHS Foundation Trust (NSFT) to host workshops to gain perspectives from tech developers, parents, clinicians and academics. We also co-led an exercise to build consensus on bridging the gap between digital health tech development and implementation.
Impact
As well as understanding the difference Lumi Nova makes to children's anxiety, the evaluation also captured broader views on how digital health technologies for child mental health problems are implemented and what practical steps should be taken to address the barriers that exist.
The evaluation of Lumi Nova showed that:
There was a statistically significant improvement in child-parent reported outcome measures.
The size of effect was comparable to routine mental healthcare (face to face).
There were insignificant differences between engagement and outcome of demographic groups.
 Ten-year-old Ruby from Suffolk used Lumi Nova to help overcome her anxieties, she shared:

"I didn't think I would be able to overcome my fear, but I think I have! It's helped me feel like if I do have another fear then I can easily overcome it by setting myself challenges. It's a really good game. I don't think I would have been able to have done it without ."

Ruby's mum, Marie, added:

"I noticed a huge change in how she deals with things" says Marie, "and she will link back what she has learned from playing the game to being able to deal with life's little annoyances in a much better way."
Embedding digital support into standard care pathways has the potential to improve access and outcomes in children's mental health, as such, Lumi Nova has been recommended for childhood anxiety and low mood by UK's NICE – National Institute for Health and Care Excellence.
Health Innovation East, NSFT and BfB Labs won the 'outstanding contribution to population health through innovation' award at the Innovate Awards 2023.
BfB Labs
BfB Labs develops cutting edge digital therapeutics for better youth mental health.
BfB fuses immersive and responsible gaming with highly evidenced therapies to take therapeutic best practice out of the clinic and into children & young people's hands accessible anytime, anywhere. Our aim is to provide lifelong skills to children & young people to be able to self-manage their mental health – no matter what life may throw at them.
Learn about how evidence-based approaches to digital health technology can support children and young people's mental health in our upcoming webinar.
Join us on 10 October, sign up for free here.
You might also like…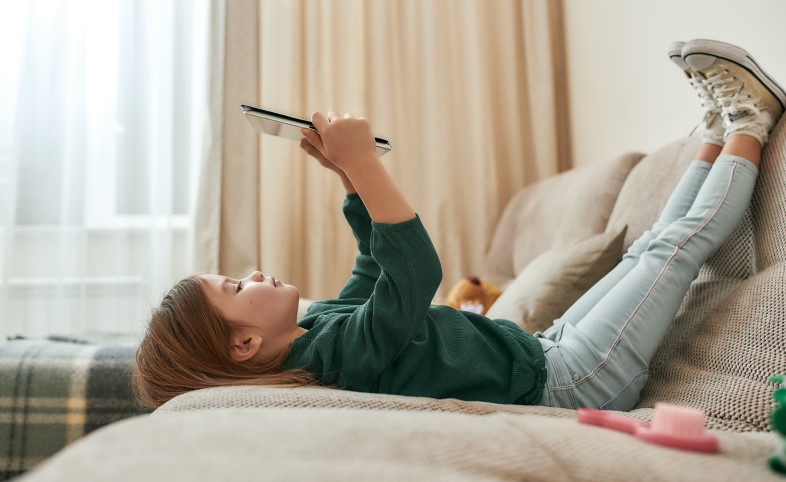 The awkward space between development and implementation: Children's Mental Health Week
Jess Garner, Principal Advisor, explores why there is a gap between digital mental health tools being developed and them being implemented in services.