In 2019, NHS England published A five-year framework for GP contract reform to implement The NHS Long Term Plan. The intention was to grow additional capacity through new roles to help solve the workforce shortage in general practice and also shift the focus from treating those who are unwell to preventing ill health and tackling health inequalities (also known as taking a population health approach). This is led through primary care networks (PCNs) working at a neighbourhood level, who can apply for funding for additional roles to create bespoke multi-disciplinary teams through the Additional Roles Reimbursement Scheme (ARRS). PCNs assess the needs of their local population and, working with local community services, make support available to people where it is most needed.
One of the roles provided through the ARRS is the social prescribing link worker.  The support they offer is intended to address the wider social determinants of health in a way that is personalised to the individual.  As a concept it resonates with the move to integrated care and focus on a holistic approach to health, where the person is central and pivotal to the interventions that are in place to support them.
However, a recent study published in BMJ Open conducted a systematic review of the evidence on the effectiveness and costs of the social prescribing link worker and found that economic evaluation of social prescribing to be "weak". Many studies are small scale, do not have a control group, focus on progress rather than outcomes, or relate to individual interventions rather than a holistic social prescribing model.

This shows the challenge we face: the health service is committed to evidence-based interventions across increasingly integrated services, but with more integration and complex patient pathways, services defined at neighbourhood levels, and more holistic definitions of health, measuring outcomes becomes difficult. Success and definitions of recovery differ from individual to individual. Much of the evidence available is qualitative and relies on self-reported outcomes and there isn't a consensus on what good evidence for a complex social prescribing service and personalised care might look like.
To this end, Health Innovation East undertook a desktop review of the patient-focused, non-medical ARRS roles. One hundred and thirty-nine separate publications were reviewed. The general consensus is that the new types of roles who have at their forefront personalised care are a good thing, but in trying to identify the evidence to back this up, we found distinct challenges which need to be overcome before we can say we have the evidence base. Almost all the research available focuses on the impact of social prescribing.
Models of social prescribing delivery differ significantly across the UK in relation to the actual activities offered (health, social and economic), and about the level of support given to patients following referral. Our review identified six different models of delivery which make for complicated comparison (although they generally fit into three sections in a process: referral, prescription and activity).
What are the criteria for success when it comes to applying social prescribing alongside a population health management approach at neighbourhood levels?
The obvious answer is return on investment financially, but this is very broad. Kimberlee (2016) found a mean social return on investment (SROI) of £2.3 per £1 spent, but more needs to be done to definitively identify the usefulness of social prescribing in terms of its demand-for-care, and thus cost, reduction.  Success can also be whether we can free up capacity in the short-term for primary and secondary care services, including whether it leads to fewer non-clinical GP appointments and hospital admissions. Success is also whether it prevents onset of conditions, reduces deterioration of existing conditions or improves self-management for those waiting for procedures to minimise worsening of their conditions and give them the best chance of recovery (we've done some great work with Worthwhile Waiting to explore this).
Overall, social prescribing interventions are promising, with strong political momentum and wide acceptance by healthcare professionals and patients. Hazel Grace, NHS East Head of Personalised Care, says:
"Social prescribing has such potential to provide better and targeted support to people, improve their health and at the same time reduce the 20% of GP appointments that are non-clinical. However, we need to start thinking about the best ways of measuring impact and building good quality data collection into our services from the outset. If we can target more of these roles in the right places, and measure whole-system impact, I'd hope we will start to see a reduction in health inequalities."
A need for flexibility
Our review found that the relationship between the individual and the community was seen as crucial in the social prescribing journey, but this is going to be difficult to measure. We need to be pragmatic and flexible about approaches to data collection, measurement and monitoring.
Although we may not have the robust evidence to understand the quantitative impact, it is already clear that social prescribing is enabling patients to access other evidence-based approaches; achieving the recommended physical activity guidelines, improving debt management and enhancing mental health through talking therapies and local voluntary or community groups. It's clearly helping patients engage with activity which improves their health – we just need to establish if this is the best way of doing so whilst not losing what matters to the patient.
In summary, implementing patient-focused, social prescribing support within primary care at scale is a credible intervention for healthcare professionals and patients, and likely to contribute to reducing health inequalities.
We just need to be clear what we want to measure and be realistic in how quickly we'll see measurable results, otherwise social prescribing and personalised care at scale is at risk of not fully delivering the opportunities for improved patient experience and service efficiency.
Read the full desktop review of social prescribing
About me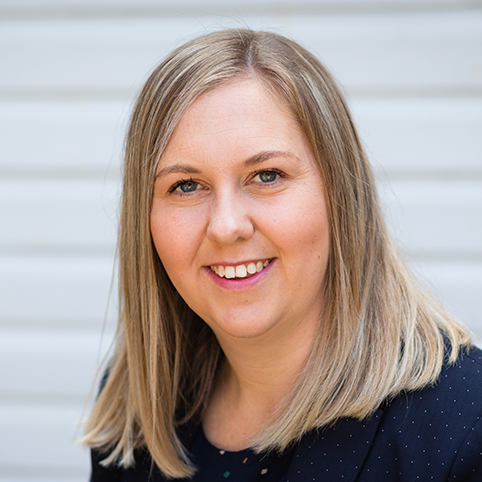 Dr Sarah Robinson, Director of Delivery
I oversee the delivery of Health Innovation East's national programmes from NHS England and the NHS Accelerated Access Collaborative. My portfolio includes oversight of local projects supporting the NHS recovery from the pandemic and localised challenges for health and care partners. I work closely with NIHR East of England Applied Research Collaborations (ARC) and I'm the NIHR Mental Health Implementation Network team (MHIN) co-lead for implementation of evidence-based solutions at a national level.
I have held numerous strategic NHS roles since qualifying as a clinical psychologist. I was the regional lead for the national dementia strategy before taking up a patient safety and safeguarding leadership role at NHS England. Through being part of large-scale change programmes as well as after action reviews I have seen patterns of decision-making and the commitment to a vision when perhaps counter information becomes available as a programme of work develops.