Insight
Cardiovascular disease (CVD) is one of the main causes of death and disability in the UK – with high blood pressure (hypertension) one of the most important risk factors for CVD. Around 50% of heart attacks and strokes are associated with high blood pressure in the UK. (1) (2)
While evidence shows that hypertension is a key risk factor for CVD, widespread treatment is currently suboptimal (3). For example, using an effective treatment to reduce raised systolic blood pressure could decrease the risk of coronary heart disease and stroke by between 25% to 35% and remains a missed opportunity for CVD prevention (4).
At the start of the blood pressure optimisation programme, in the East of England only 50% of patients had their blood pressure treated to target – the long term ambition is to increase this to at least 80%, which could potentially prevent 606 heart attacks (saving £4.5m) and 904 strokes (saving £12.6m) over a 3 year period (5) (6).
Intervention
NHS England commissioned the the Health Innovation Network to deliver a new national blood pressure optimisation (BPO) programme to tackle the risk factors of CVD.
Through the national programme, Health Innovation East worked with Great Yarmouth & North Villages Primary Care Network (GYNV PCN) to adopt the UCLPartners Proactive Care Framework for hypertension as part of a locally commissioned service to support the management of long-term conditions.
By stratifying patients who are at highest risk, deploying the wider workforce to reduce the workload for GPs and improving the personalised care offer for patients, the framework enables the better identification and treatment of people with specific long-term conditions. The  GYNV PCN started by focusing on with people with high blood pressure.
Health Innovation East supported the GYNV PCN to advocate for implementation of the framework across its practices, providing presentations on the framework at the Norfolk and Waveney ICS cardiovascular disease primary care board in February 2022 and at the 'transforming long-term condition care post-pandemic' talk at the primary care and public health conference in May 2022.
In addition, Health Innovation East joined monthly project team meetings with the locality, sharing implementation guides and resources produced by the the Health Innovation Network and reviewing Quality on Outcomes Framework (QOF) and deprivation data across GYNV PCN.
Health Innovation East also presented at a learning event, organised by the Great Yarmouth and Waveney locality team, where Dr Deep Shah, GP Partner and clinical lead at UCLPartners were joined by over 80 clinicians working in general practice across Great Yarmouth and Waveney.
Impact
Following a review of initial searches by the GYNV PCN in July 2022, the network agreed to focus on the highest risk patients initially – approximately 1000 patients across the network.
By identifying these patients, they received further assessment, monitoring and treatment, including medication review and access to healthy lifestyle support services to help tackle their risk factors of a CVD event.
Health pods (private pods that allow patients to receive remote-monitoring assessment from a healthcare professional) have also been installed at all nine surgery sites in GYNV PCN. The service is user-friendly, adaptable for multiple languages and records outcomes directly into patient records. The pods allow patients to access the remote-monitoring service at any site, regardless of which practice they are registered with, enabling patients to have their blood pressure monitored in an easily accessible way.
"Working with Health Innovation East has been informative and useful – with time and ongoing conversations has come a better understanding of the framework as a whole and this has been particularly useful in encouraging practices to take the time to read and debate things in detail rather than pick a couple of elements that fit with what they already do! The support from Health Innovation East has also been useful in keeping the momentum and enthusiasm of project leads – appreciating that everyone is doing this on top of an already challenging day job and that change isn't straightforward or painless has kept us going!"

Amanda Sear Senior Manager Primary Care Network Development Great Yarmouth & Waveney
In the future, the Great Yarmouth and Waveney locality team and Health Innovation East aim to demonstrate the value of this work, by considering what data could be usefully shared with wider partners to support targeted work by other place partners (e.g. community pharmacy and borough council).
National Impact
Over the last 12 months, UCLPartners Proactive Care Frameworks have enabled primary care teams up and down the country, supported by the AHSNs, to manage long-term conditions, such as high blood pressure, differently, at scale.
Dr Bola Owolabi, Director Health Inequalities at NHS England said:

"I am delighted to see the work of the AHSNs in supporting colleagues to systematically address hypertension, and the explicit focus this programme has on tackling health inequalities. If Integrated Care Boards (ICBs) continue to prioritise support for blood pressure optimisation in communities at greatest risk, this will prevent heart attacks and strokes in these communities and reduce health inequalities due to cardiovascular disease."
The BPO programme leaves a legacy for future programmes with a wide range of improvement and implementation resources developed by AHSNs across the country. ICBs have been encouraged to build on this work to deliver substantial and early population health improvement to continue to shift the dial in CVD prevention.
You might also like…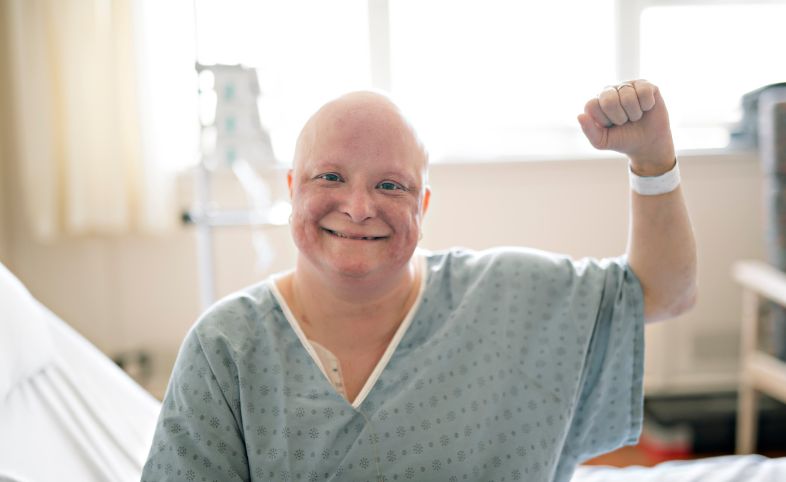 Identifying a potentially life-threatening complication at home for cancer patients
Neutrocheck, at-home finger-prick blood test, will help identify patients at risk of a potentially fatal side-effect of chemotherapy.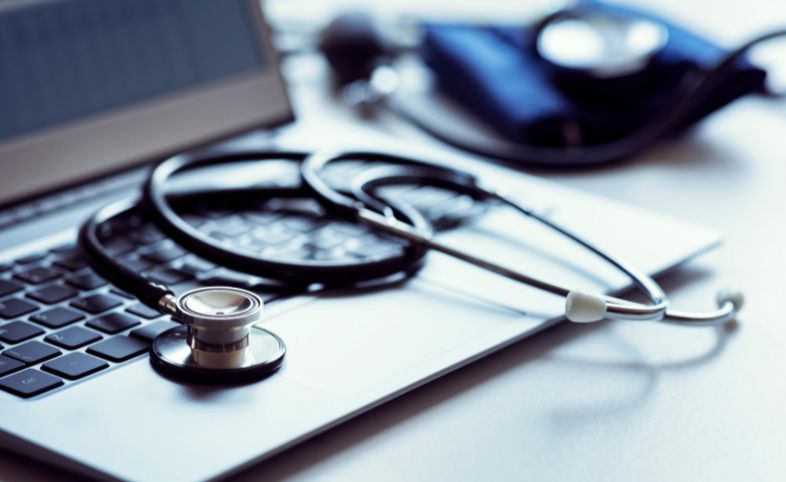 Building a culture of innovation
Innovation Ambassadors, co-funded by Health Innovation East, have championed innovation at Cambridgeshire Community Services NHS Trust.