Supporting a greener NHS through innovation
Health Innovation East is supporting a trial of the use of an innovative material in pharmacy grade fridges across three GP practices to better understand how they could enhance their performance.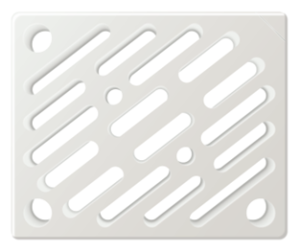 Apollo BioPCM Smart Panels have been developed by Phase Change Solutions to enable precise temperature control in refrigeration. The panels are made using plant-based materials and are fitted inside a refrigerator. They can keep the temperature regulated for longer in case of a power outage, as well as reduce energy consumption.
A range of medicines need to be kept within a very tight and constant temperature range of 2-8°C including vaccines, insulins, antibiotic liquids, injections, eye drops and some creams.  To avoid these medicines being wasted, they must be stored in specialised medical refrigerators which are generally of higher specification, lockable and may be equipped with an internal fan.
In 2020, the NHS set out its ambition to be the world's first net zero national health service. As well as reducing medicines wastage, it is hoped that if the trial of Apollo BioPCM panels may show a reduction in energy consumption  of medical fridges, in which case the solution could be scaled across other GP practices and NHS facilities to reduce their carbon footprint.
Phil Shelton, Sustainability Lead at Health Innovation East, said "Across healthcare, we need to see where we can help make  small changes which could make a big difference in reducing wastage of valuable medicines and vaccines and reducing energy consumption. At Health Innovation East we know that great ideas can come from anywhere, including other industries, which could support the NHS in reaching its net zero target."
The trial is being run in partnership with Phase Change Solutions, Suffolk and North East Essex Integrated Care Board and Sudbury Primary Care Network and will run for six months from April 2023. Health Innovation East has helped design the pilot and will be evaluating its impact.
About the innovator
Phase Change Solutions is a global leader in temperature control and energy-efficient solutions, using phase change materials that stabilize temperatures across a wide range of applications. Visit their website to find out more.